Test Engineering
We recommend the major to you if:
you are interested in the production and testing of automotive and electronic devices
you want to get a job in the field of development
you are into testing systems, electronics and getting to know the latest achievements
What will you learn during the training?
knowledge of materials, technical representation, electronics, electrical engineering, sensor technology, actuator technology, measurement technology, microcontrollers and their programming, industrial measuring equipment, testing of electronic and electromechanical devices, vehicle industry communication systems, electronic technologies, vehicle-oriented control technology.
Employment options:
vehicle industry
research and development
electronics industry
manufacture of instruments and instrument systems
quality assurance
design and operation of automated production systems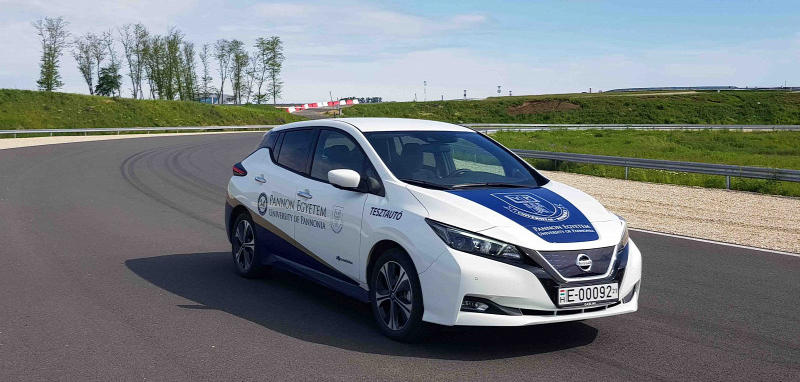 METHODOLOGICAL INNOVATION IN EDUCATION - A NEW HIGHER EDUCATION ADVENTURE BEGINS!
The traditional lecture-practice type of education is already a thing of the past.
Embark on a truly new higher education adventure with us!
WHAT IS DIFFERENT ABOUT THIS FORM OF TRAINING?
New project-based education
Solving tasks based on real problems
The student will work within the project, just like in real life
The student can gain practical knowledge
You gain work experience and learn to work in a team
Individual learning and responsibility, developing your own time management
Continuous performance feedback and monitoring
THE PURPOSE OF THE NEW EDUCATIONAL METHODOLOGY
1. To tailor learning to individual needs
2. To turn learning into a motivating experience
3. To turn learning into a community activity
4. To make learning relevant for an unpredictable future
Student and labour market expectations have changed, so we need to "reinvent" the teaching-learning process in higher education based on the following aspects. The essence of the development is a methodological transformation in the form of education. Our goal is to "deepen" student learning, that is, to bring the student from the level of memory and understanding to creation.
THE STUDENT:
CREATES - The student is able to form a functional unit from the elements, can form a new product or opinion: collecting, creating, editing, planning, developing, writing, rearranging, rewriting, organizing, elaborating
EVALUATES - The student is able to judge and justify his decisions: evaluation, reasoning, protect, criticism, selection, support, discussion, measurement, selection, testing, confirmation
ANALYZES - The student can distinguish between parts and units, can assess how they are connected to each other, to the overall structure and purpose: compare, connect, criticize, differentiate, isolate, question, classify, differentiate, experiment
APPLIES - The student can use the information in a new way: demonstrate, dramatize, interpret, solve, use, illustrate, transform, discuss, prepare
UNDERSTANDS - The student can associate meaning with heard, written and graphic messages: interpretation, parable, grouping, summarisation, conclusion, comparison, explanation, paraphrase, discussion
REMEMBERS - Students are able to recognize and recall relevant knowledge from their long-term memory: defining, duplicating, listing, memorizing, repeating
---